Angel`s cosy park-hotel in Abkhazia subtropics +79.ANGEL.TOUR
For inquiries in English about our hotel in Abkhazia, please call + 79-ANGEL-TOUR +7.926.435.8687
It is located at the bottom of the mountain with the remnants of King Bagrat's Castle.
The hotel is superb for both a weekend getaway and a longer stay to enjoy swimming, sun-bathing, sight-seeing, hiking, trekking, pilgrimage, excursions, local cuisine. The hotel is located close to most beautiful parts of Abkhazia.
*If you are a creative mind and wish to stay at our hotel for inspiration, creativity, this divine attendant spirit, solitude (or team work) to create, write, compose, design, meditate, teach, to free your elusive creative daemons or genius or just to have your time off (or sabbatical) to re-charge yourself with new ideas, please, write to us to discuss the options. There is full board, rooms cleaned, linens washed - nothing will distract you from your capricious creative process to streamline.
Come enjoy your stay in Abkhazia. If you do not speak Russian, that's not a problem at the hotel.
Visa information for those who do not have Russian citizenship:
If your country has an agreement with Russia that their citizens do not need visa for entry (e.g. Turkey – up to 30 days), you can enter and leave Abkhazia for the corresponding no-visa period.
If you need a visa to enter Russia, you can enter Abkhazia from Russia and re-enter Russia IF:
1) You have a double-entry visa and one entry is still valid
2) You have multi-entry visa.
The photos below are courtesy of Sergey Kouznetsov. If you feel like sightseeing in St. Petersburg with Sergey's professional services to make terrific pictures, please write to us via 'Get Taxi' page.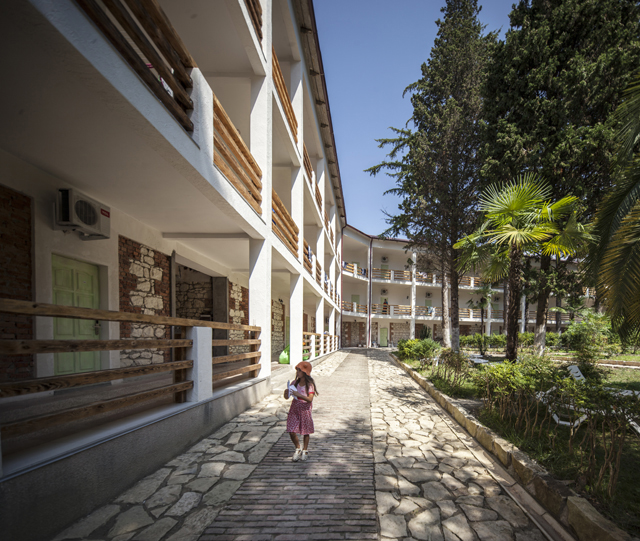 This is the first view (from the left) of the hotel when a guest passes the gates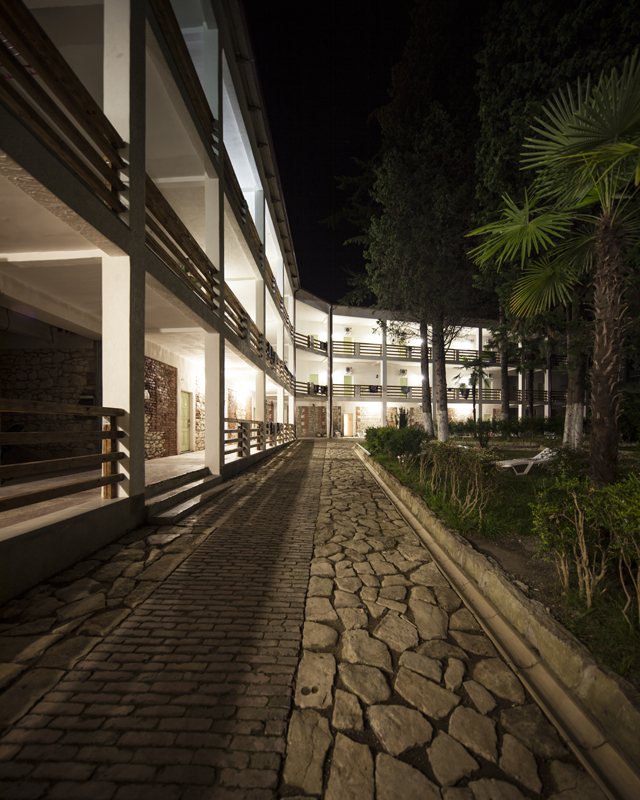 The same view at night
View of the park from the opposite (right) side of the hotel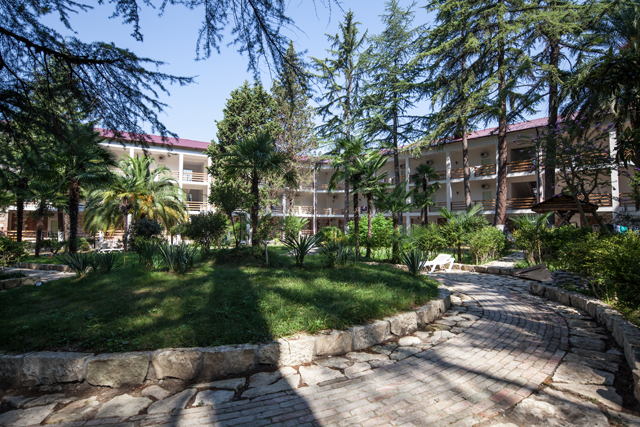 View of the hotel from the middle of the park

During the datetime most of the guests are at the beach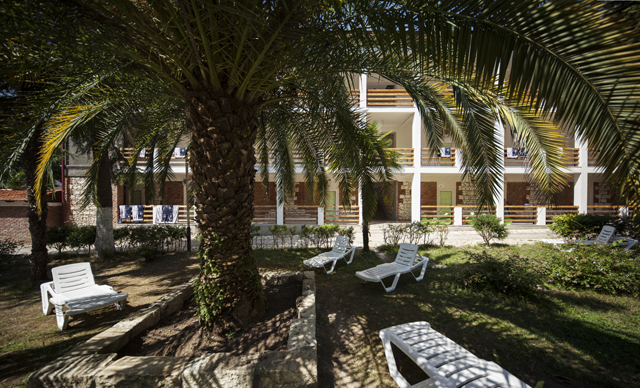 The ground floor walls were left without stucco and paint to show how they were in the mid XX C. The white stone from local mines was widely used in Abkhazia before brick became affordable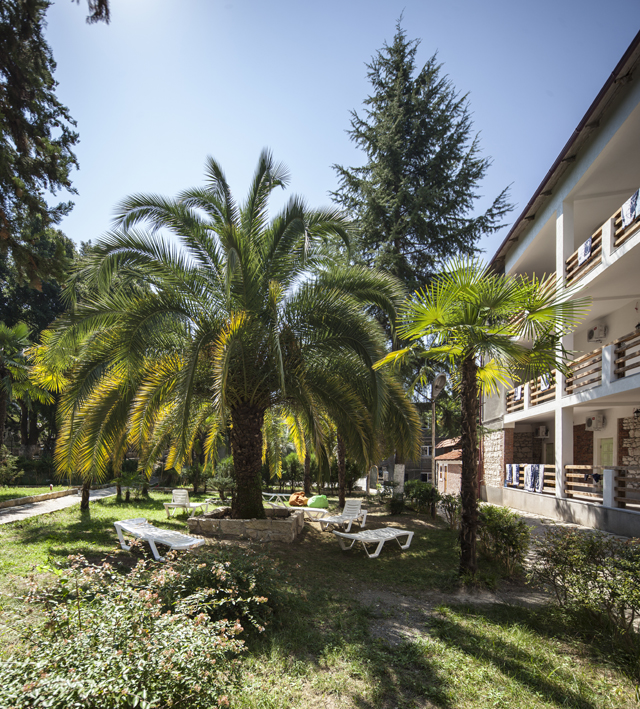 The same palm from the right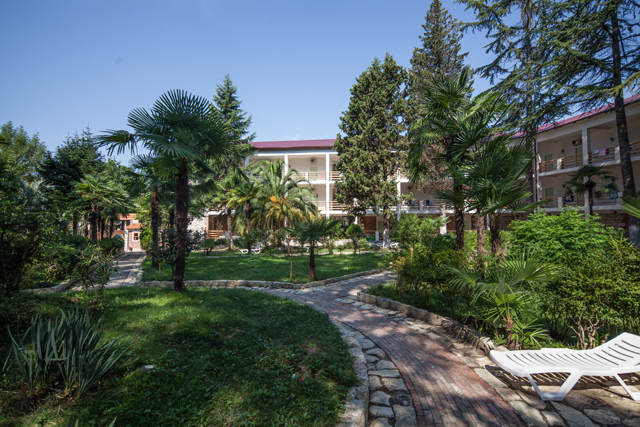 One of the arbours where guests can eat, socialize, telework, meet, play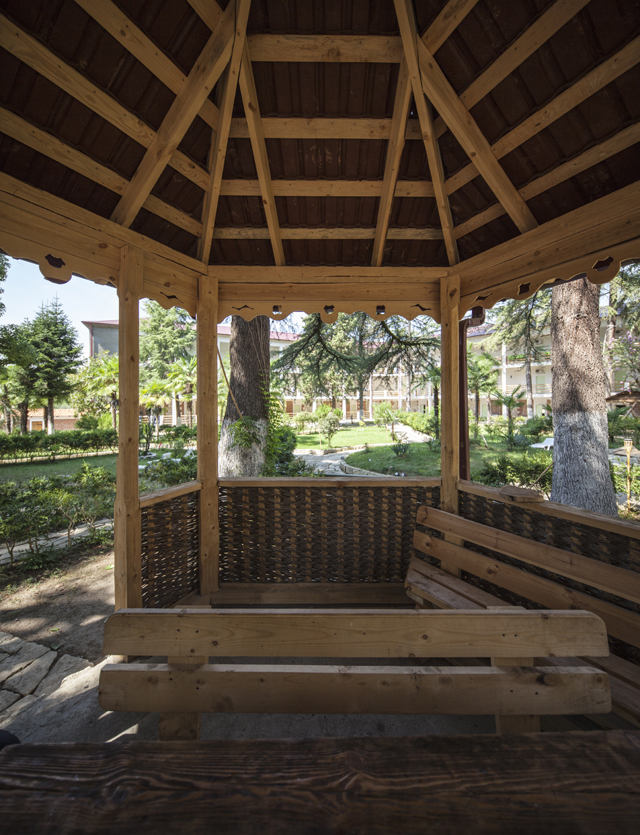 Another arbour where guests can eat, socialize, telework, meet, play
Stairs from level 1 of the park leading to level 2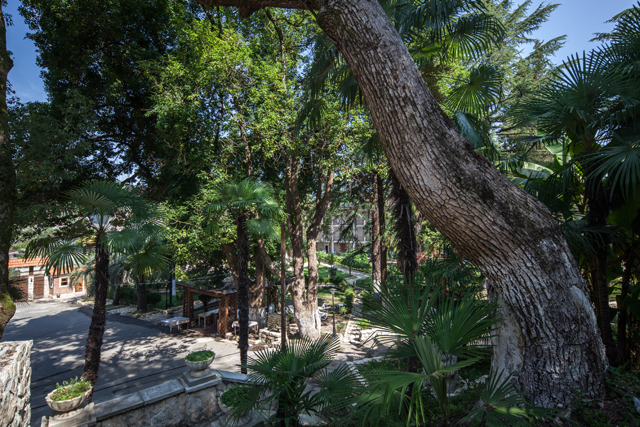 View from the stairs from level 2 to level 1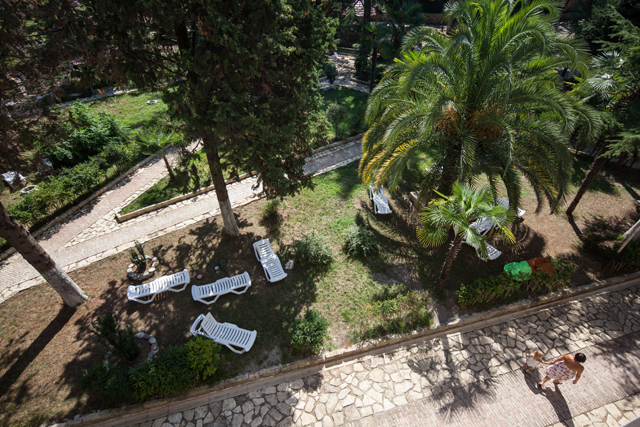 View from the 2nd floor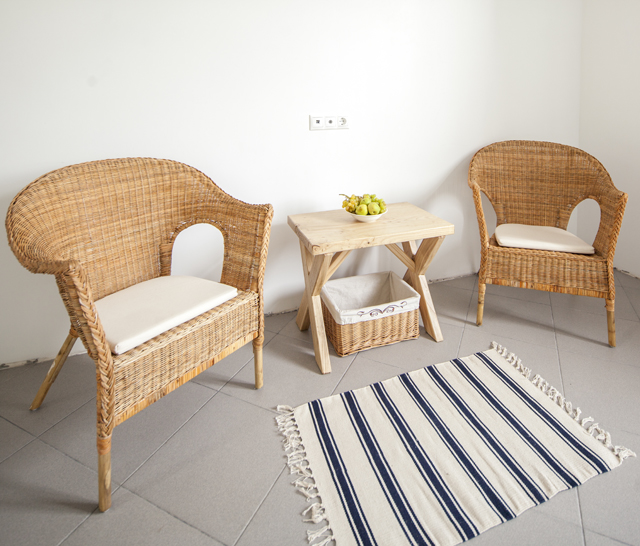 Rustic style elements were used in the interior
Saw cuts from trees we cut when we cleaned the park from the debris and dense vegetation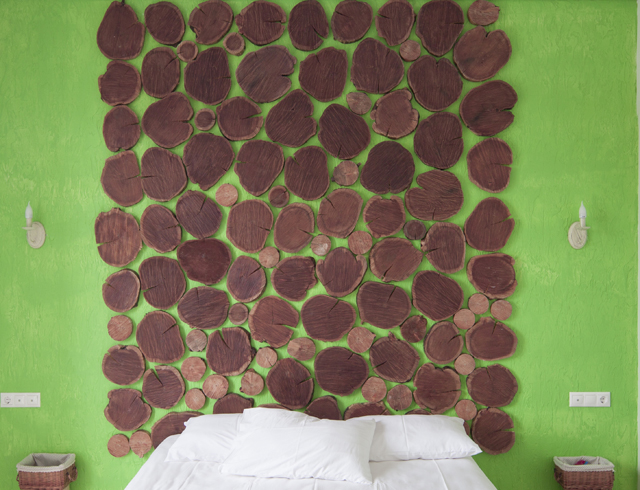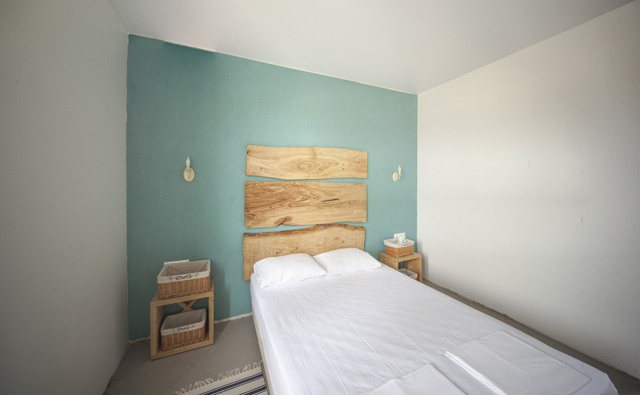 Boards were used in some rooms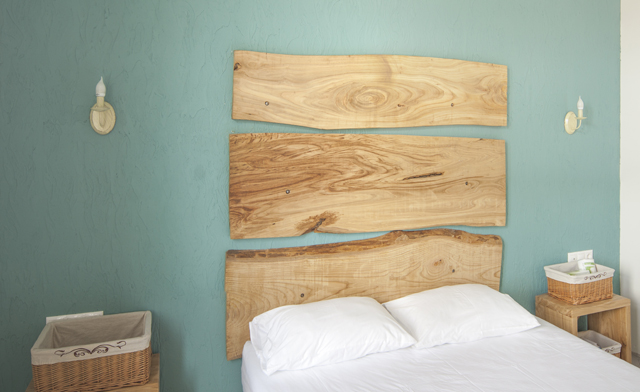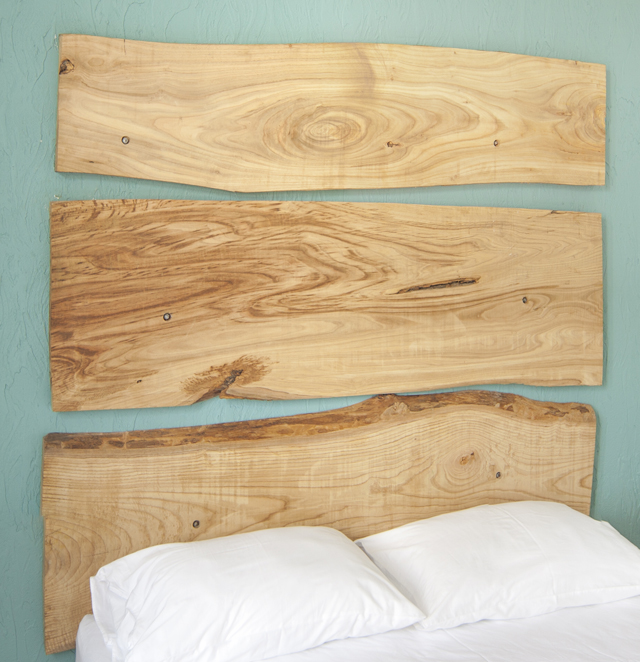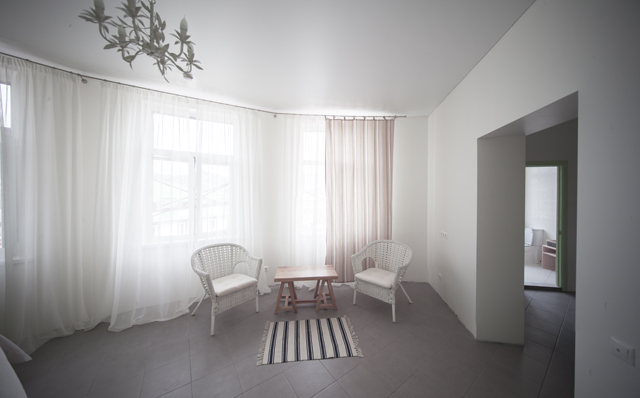 Semi-Luxe
Bathroom with shower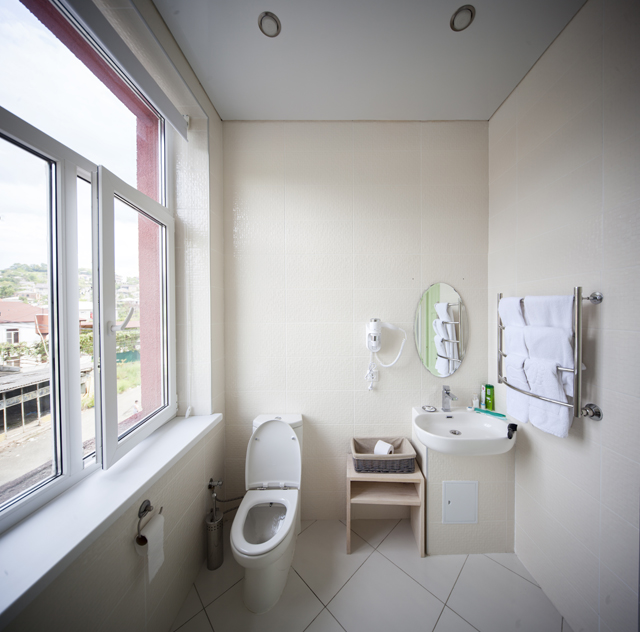 ...and toilet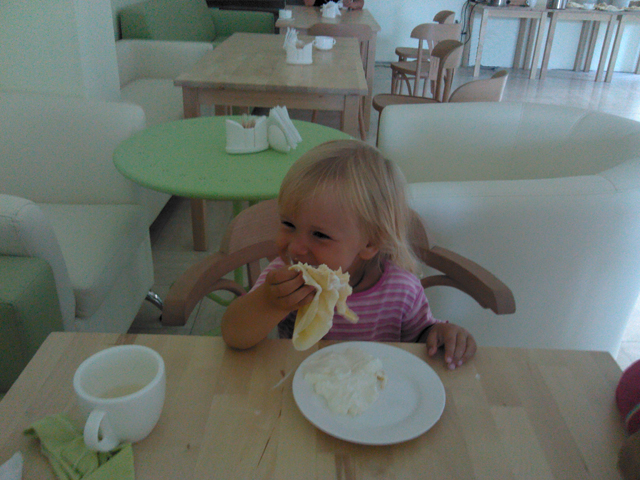 We want our guests to feel at home
Stairs from level 1 to level 2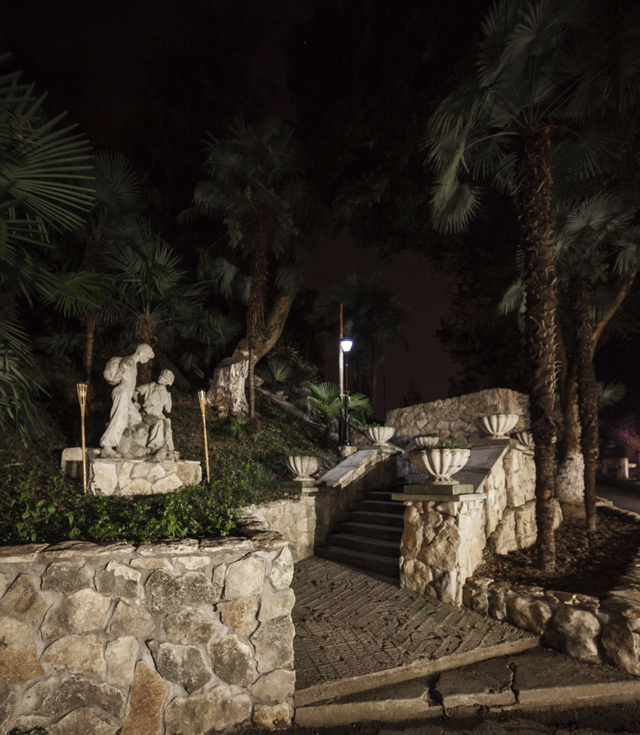 The same stairs at night. It used to be the starting point to walk to the top of the King Bagrat's Castle
Night panoramic view of Sukhum from the King Bagrat's Castle
Gates of the hotel
Enjoy videos about Abkhazia
comments powered by Disqus